Custom Scenes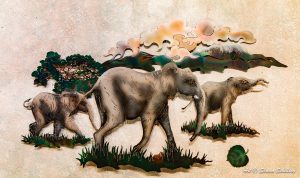 Be a creative genius by creating custom wall scenery coordinated with your home or office décor. Any size wall can accommodate your scene. Steel Reflections can create a beautiful three dimensional scene utilizing a hand held torch thus creating a customized colorful patina steel wall sculpture. A one of a kind!
---
A few examples of custom work Steel Reflections has done
---
The following video shows the depth of the art Shawn creates. This happens to be the George Washington Bridge scene that she did as a custom piece, but every scene is done in the same three dimensional style show here.