Custom Scenes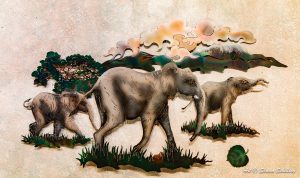 Steel Reflections is famous for our original, one-of-a-kind steel wall art. With that in mind, we love to get together with our clients and design a truly original scene from their imagination. Whether it is a pet, a special location, or a design to remember special occasions such as new grand children, Shawn will work tirelessly to make your dream come to life in a Steel Reflections scene.
Below are several scenes built from our customers' own imagination with Shawn's artistic flare.
---
The following video shows the depth of the art Shawn creates. This happens to be the George Washington Bridge scene that she did as a custom piece, but every scene is done in the same three dimensional style show here.